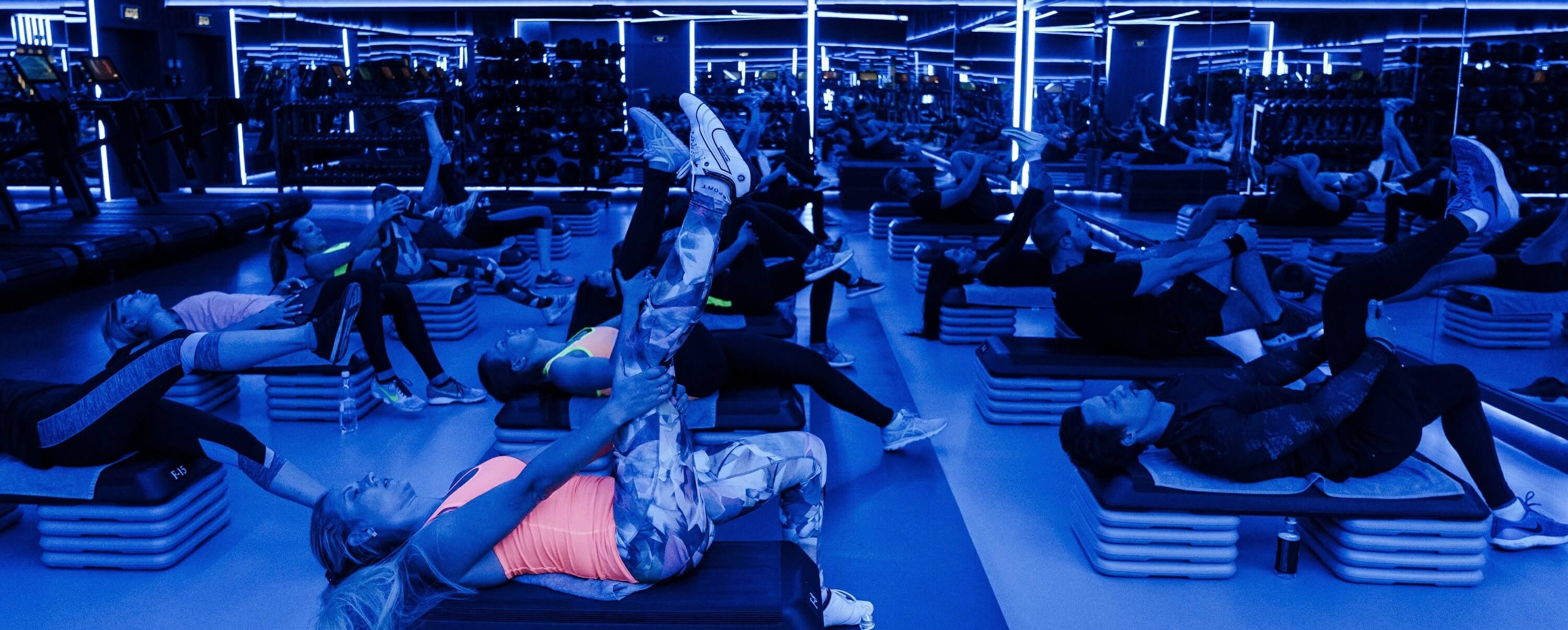 The Workout
What is Bootcamp?
Bootcamp is a High-Intensity Interval Training (HIIT). We offer the latest TechnoGym SkillRun treadmills and free weights.
The name Bootcamp originates from the American military training camps, where the recruits are trained to survive in difficult conditions. REBOOT workouts are as effective, but more are safe and complimented with a lot of fun.
Workout types
Our workouts cover the following muscle groups:
FULLBODY

A

RMS

&A

BS

U

PPER BODY

ABS

L

OWER BODY
Each day focuses on a different muscle group.
Our instructors suggest a two-week workout cycle to get the most out of REBOOT: ARMS&ABS (Monday), UPPER BODY (Wednesday), FULLBODY (Friday–Sunday), LOWER BODY (Tuesday), ABS (Thursday), FULLBODY (Friday–Sunday).
As proved by our regular clients, after a month of this program, you will learn to love your body and will feel much better. In the first week, we suggest focusing on training the upper body, and in the second week. When you are ready, we will move on to more complex exercises.
We decided to spice up our workouts a bit and hold themed and musical parties every Thursday. Follow our social networks to find out more about the nearest REBOOT PARTY.
Workout routine
Each REBOOT instructor tailors his programme to his personalised style. Playlists and programmes are changed every class, so you will not be bored, even if you take only one type of workout.
We recommend to try a class with each instructor to understand which one is right for you.
If you are too shy to exercise in a group and worry that strangers will watch you running or doing pushups - our studio is perfect for you! Our gym is more like a nightclub: the only light is coming from neon lighting. The music from the world's best DJs will help you unwind and enjoy the class!
In less than an hour, you will burn up to 1000 calories and get pumped up for the rest of the day.
You'll see the result after only 5 classes at REBOOT.