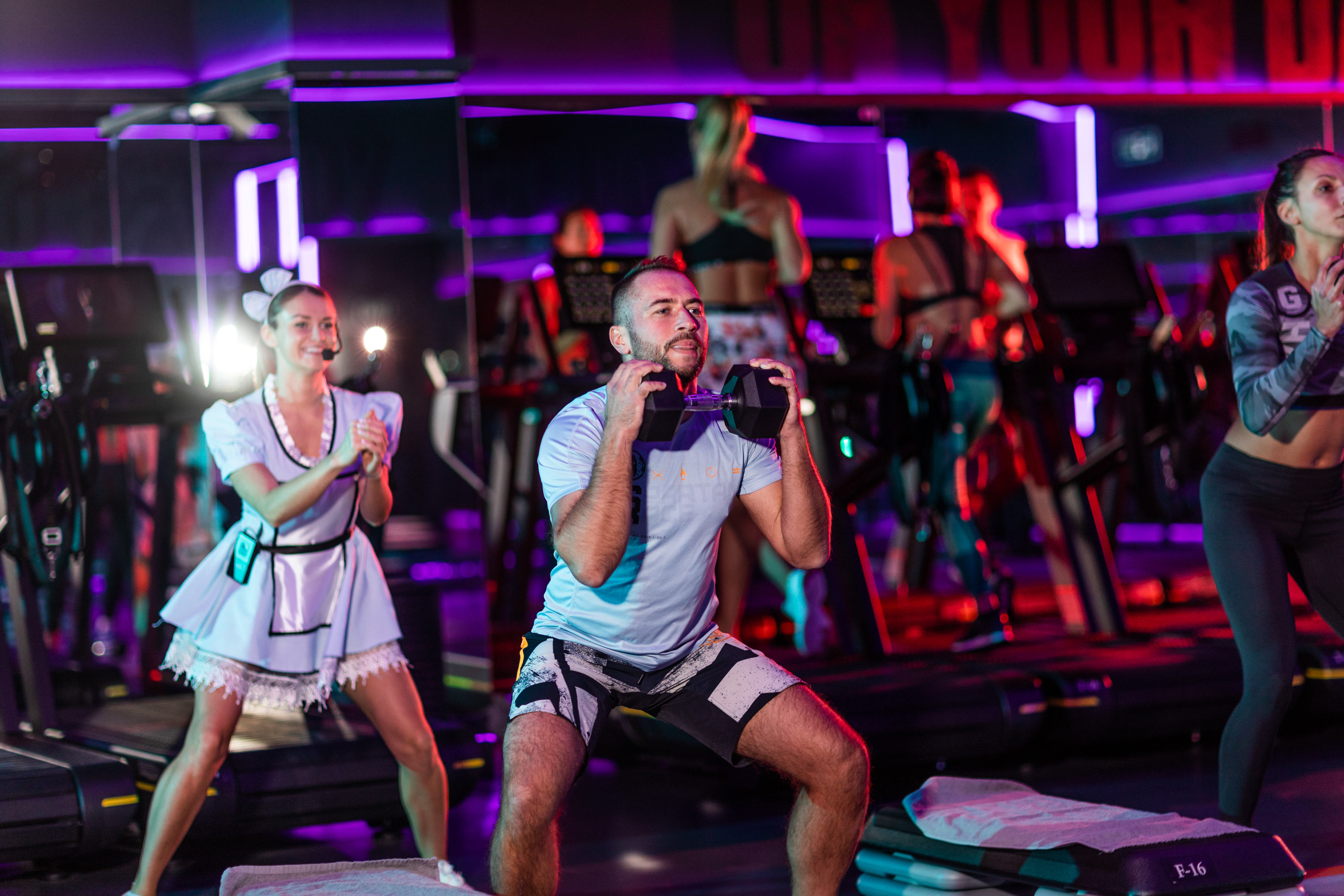 LOWER BODY
Deeper… and deeper… will be your squats during LOWER BODY classes to get that perfect butt!
LOWER BODY is the most popular workout in REBOOT. You have to give it all, or it just won't work – but who could say no to a great butt and legs?
We alternate jogging on treadmills with squats, lunges and special step exercises in the FLOOR zone.
After a LOWER BODY workout, you will legs will beg for more!